If I only post once a year (actually this makes 3 this year) it is going to be this post. Every year for the past few years (yeah, I skipped 2013) I have handicapped the Pinnacle Awards and given you my winners. Honestly, pretty much everyone nominated is deserving of their award so it is hard to pick the winners sometimes. None of this is meant as a slight against anyone (OK, maybe some of them are) and they are 90% just for fun. And 10% for wagering purposes.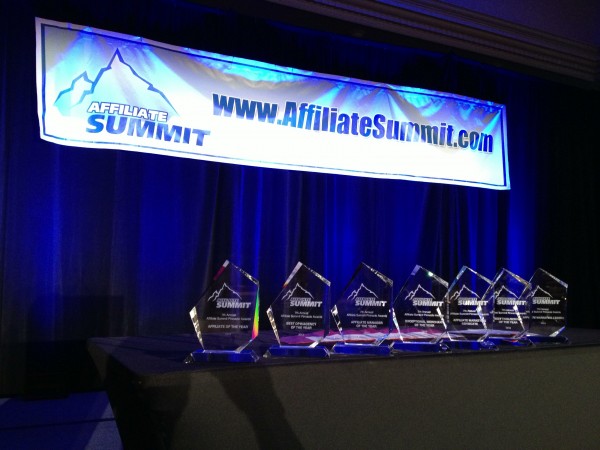 If you want to read my previous Affiliate Summit Pinnacle Awards handicapping posts and see how bad I am at actually picking winners:
2017 – 2016 – 2015 – 2014 – 2012 – 2011 – 2010
Affiliate of the Year
Business Insider – Business Insider is a huge site that has started working in affiliate links into their posts. They have a handful of ecommerce editors as well that put up gift guides, "best of" posts, and other commercial type posts. More and more large publishers are moving to a model like this which I think is awesome. But I think Business Insider is a long shot for this award. Odds: 12-1
Slickdeals.net – Slickdeals has been around for quite a while and has never won a Pinnacle Award. They are one of the biggest affiliates out there and I know from experience that if given the right deal they can drive a ton of sales. In my dealings with them they have always been very responsive and have helped us out quite a few times. They are definitely deserving of this award. Odds: 2-1
Ziff-Davis – Ziff Davis is another huge publisher with many different brands. Offers.com is probably their most affiliate focused site but others like Techbargains.com, Askmen.com, IGN.com, and about a dozen others can all drive some serious traffic. They have some great online properties but I think the odds are stacked against them. Odds: 4-1
My pick: I think Slickdeals.net takes this award this year. They have been around forever and are major players in the affiliate space. I picked them to win last year so maybe they can not make me look stupid again.
Affiliate Manager of the Year
Adam Riemer – I am a big fan of Adam and his approach to affiliate management. He knows how to drive incremental revenue to his clients and his SEO knowledge is way beyond any other affiliate managers I know of. Adam brings a ton of knowledge and experience to the table and this just might be his year to take home a second Pinnacle Award as he won back in 2016. Odds: 3-1
Greg Hoffman – This is the first of three awards Greg and his company Apogee are involved in this year. That is quite a feat in and of itself. Greg is one of my favorite affiliate managers and whenever he launches a new program I at least look into it and see if there is a site I can build to promote it. Greg has won for Affiliate Advocate and OPM/Agency of the year in the past but has never won the Affiliate Manager of the Year. Is this the year he becomes a triple category winner? It has never been done before. Odds: 4-1
Mike Nunez – Mike and his team at AffiliateManager.com have been in the game for 10 years making rap tunes, ever since honeys was wearing Sassoon… wait, did I just trail off into some Tupac lyrics??? Sorry about that. Actually Mike has been at this for over 15 years now which is an eternity in the affiliate space. Mike is one of my favorite guys in the industry and is definitely one of the smartest people you will ever meet. His brother, Jon, won this award back in 2013 and this would be the first sibling duo to win Pinnacles: Odds: 6-1
My Pick: Out of all the categories this is probably the hardest for me to pick. All three of these managers are awesome and I have a ton of respect for them. They all have different ways they go about managing programs so that makes it interesting as well. But I think my money will be on Adam picking up his second Affiliate Manager of the Year award.
Affiliate Network Employee of the Year
Chad Waite: Avantlink – I am a huge fan of what Chad and the team at Avantlink.com are doing. Few people have the enthusiasm for affiliate marketing that Chad does and that shows in his work. Chad is a great advocate for the industry as well as evidenced by his work on the Utah nexus laws a couple years back. Avantlink is lucky to have someone like Chad working there. Odds: 1-2
Mark Walters: Awin – If you aren't familiar with Mark and the Awin team you should be. Up until recently they haven't had a huge presence in the US affiliate space but globally you won't find anyone with more experience and knowledge. Awin has one multiple awards worldwide for what they do and Mark is a huge part of leading their team. I think it will be tough for Mark to win a mostly US-centric award this year but you should definitely become familiar with what Awin is doing globally if you haven't. Odds: 8-1
Tiffany Tse: Shareasale – I have never had the pleasure of working directly with Tiffany but I have known her for a few years now. She primarily works with OPMs and agencies and I have heard a ton of great things about her and the service she provides to them. OPMs aren't easy to work with since they have such a wide variety of merchants and they all run affiliate programs differently but Tiffany is still able to do a great job with them. Odds: 5-1
My pick: This is a new category this year so whoever wins will hold a special place in the Pinnacle Awards history. Sorry Tiffany and Mark but I think Chad Waite is the runaway winner here. He is a huge asset to Avantlink and to the merchants and affiliate he works with.
Exceptional Merchant of the Year
HP.com – Honestly I know very little about the HP.com affiliate program and what they have done this year. I know they run on Awin but beyond that I don't know much. Large brands like HP.com have won this award in the past but without knowing more it is hard for me to give them decent odds. Odds: 9-1
Jane.com – Maryellen Garasky and her team at Jane.com run one of the best affiliate programs out there. They have done a ton of great work in the blogger community to engage bloggers and get them into affiliate marketing. With tons of great daily deals on women's and kid's fashion they are a perfect fit for a large number of affiliates. And knowing Maryellen I know this is one of the best managed programs out there. Odds: 3-1
Snake River Farms – Many of you might not know about Snake River Farms. But you should. Especially if you like a great steak. They are the primary merchant I work with on my Complete Carnivore site and I would recommend their steaks to anyone. I actually started that site just so I could work with Snaek River Farms. Snake River has some of the highest quality meat I have ever tasted. From their steaks to briskets to hams to ribs and more it is all delicious. I have probably around 40 pounds of their meat in my freezer right now. And Greg Hoffman and his Apogee team do an awesome job of managing their affiliate program. Odds: 5-1
My pick: If it were just based on my vote I would pick Snake River Farms since I work more closely with them than any other merchant. But since there are a lot of other voters I think the smart money is on Jane.com and Maryellen.
Affiliate Marketing Advocate
Robert Glazer – Robert Glazer of AccelerationPartners.com has probably done more in the past year to further the affiliate marketing industry than any other individual. His Performance Partnerships book is a must read for anyone in the industry and his Friday Forward posts are always an encouragement. Glazer is one of the driving forces in pushing the industry forward and I think he is a lock to win this award.
Pat Grady and Sarah Bundy– Both Pat and Sarah have been pillars in the affiliate industry for years. Few people have the practical knowledge of the industry that Pat has and Sarah is one of the great business leaders in this industry. If it were up to me I would give out multiple Affiliate Marketing Advocate awards because every year there are very deserving recipients.
So no odds on this award, just a big THANK YOU to all three nominees. This industry is indebted to all three of these nominees.
OPM/Agency of the Year
Acceleration Partners – The Acceleration team won this award back in 2015 and to be honest they should be finalists every year. They work they do with their merchants is hard to match and they work with some of the biggest brands out there. Biggest isn't always best but in this case maybe it is. Odds: 1:1
Apogee Agency – Greg Hoffman and his team at Apogee continue to crank out great work. From their affiliate outreach to their monthly merchant video chats they provide some great avenues for affiliates to connect with their merchants that I haven't seen elsewhere. Like I mentioned earlier, I try to work with as many Apogee clients as I can. Odds: 3-1
PartnerCentric – If you are looking for experience it is hard to beat PartnerCentric. Their affiliate managers average 10 years in the affiliate industry which very few agencies can claim. Led by Stephanie Harris PartnerCentric continues to be one of the top agencies in the affiliate space year after year. Odds: 6-1
My pick: I am going to go with an upset here and go with Apogee Agency. They have done some amazing things this past year with some of their clients and that will only continue in 2018.
Tool/Service of the Year
Media Rails – If you are looking for a CRM tool that has been developed specifically for the performance marketing industry you can stop looking. Media Rails is what you are looking for. They have taken input from some of the top minds in the affiliate space and have built an awesome tool that will save affiliate managers time and money. This is their first nomination but it is definitely deserved. Odds: 2-1
PerformanceMarketingJobs.com – This is Mike Carney's second nomination for this award and well deserved. If you are looking for a job in the affiliate and performance marketing space get in touch with Mike. He has placed a ton of qualified employees in some great companies over the years and the service he provides is a valuable resource to many. I had him at 8-1 odds last year but since this is his second nomination I think he has a chance. Odds: 4-1
Slack – Slack is an invaluable tool for many in the affiliate industry. If you have a remote team it is an awesome resource that makes communication very easy and simple. I think the affiliate industry is just scratching the surface on how Slack can benefit them. Since Slack isn't an affiliate industry specific tool I don't think they have a chance to win this award though. Odds: Off the board
My pick: I would love to see Mike take home some hardware but Media Rails has come hard this year with what they are offering and I think they edge him out.
Who are your picks for these awards? Who do you think deserves to take home the trophies? We will have to wait until Tuesday morning at Affiliate Summit to find out how many picks I got right this year.
The post Handicapping the 2018 Affiliate Summit Pinnacle Awards appeared first on What Does Joe Think.